We surveyed our clients to find out their top concerns, resulting in the HRN Concern Cloud.
We've partnered with trusted vendors to bring you the right solutions to support your needs, while balancing your budget and threat appetite.
Spanning differing client sizes and industries, the concerns largely remain the same. Big or small, we've designed a solution for each one…
O365 Setup and Maintenance
Microsoft Licensing
G Suite Setup and Maintenance
Adobe Licensing
Cloud Solutions
Endpoint Protection
Mail Archiving
Mail and Data Migration
Server Room Design
Website Support
New Construction Tech Design
Wifi Design and Implementation
A/V and Video Conferencing
Backup Solutions
Disaster Recovery
Security Awareness Training
Security Assessment
Warranty & License Management
Security Cameras
Structured Wiring
Budgeting
Hardware Purchasing
Server Builds
Project Management
Office Relocation
Smart Home
Vendor Management
VoIP Solutions
24/7/365 Monitoring & Support
Access Control
We're passionate about our tech and about keeping our clients happy.
When I call, they answer. That's huge! I've used High Ridge Networks for my network and A/V setups in two homes (LA and Omaha) and in multiple offices. They have always knocked it out of the park!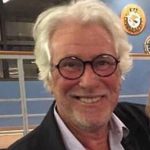 "These guys are geeks with personality. Which is perfect for us because they can get the job done and I don't have to worry about them in front of my clients. They have saved us from tons of tech dilemmas. I can focus on my business while High Ridge rocks the IT for me and my clients.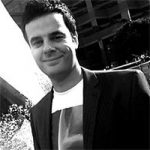 High Ridge Networks is my go to vendor for network and cabling solutions. The team is extremely knowledgable, very responsive and always moves mountains to help resolve network issues. I highly recommend High Ridge for your networking needs.